Conference
Thanks to those who joined us for the inaugural North American Wildlife Tracker Conference.
Sorry to have missed it?
Contact us to purchase access to all session recordings (available through July 31)
Ticketholders:
Click here to access the Whova online conference platform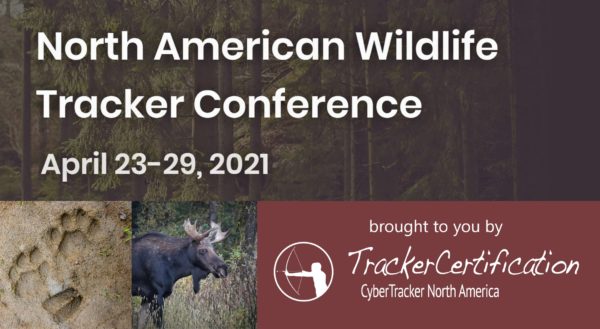 Get Notified of Future Conferences and Special Events:

---
The conference showcases how professional trackers are applying tracking across the continent and around the world, the status of the tracker certification program in North America, and explorations of wildlife tracking as a practice and a skill- and where it can take you.
2021 Conference Agenda & Session Descriptions
(recordings available until July 31)
---
Tickets Still Available:
Email info [at] trackercertification.com for details