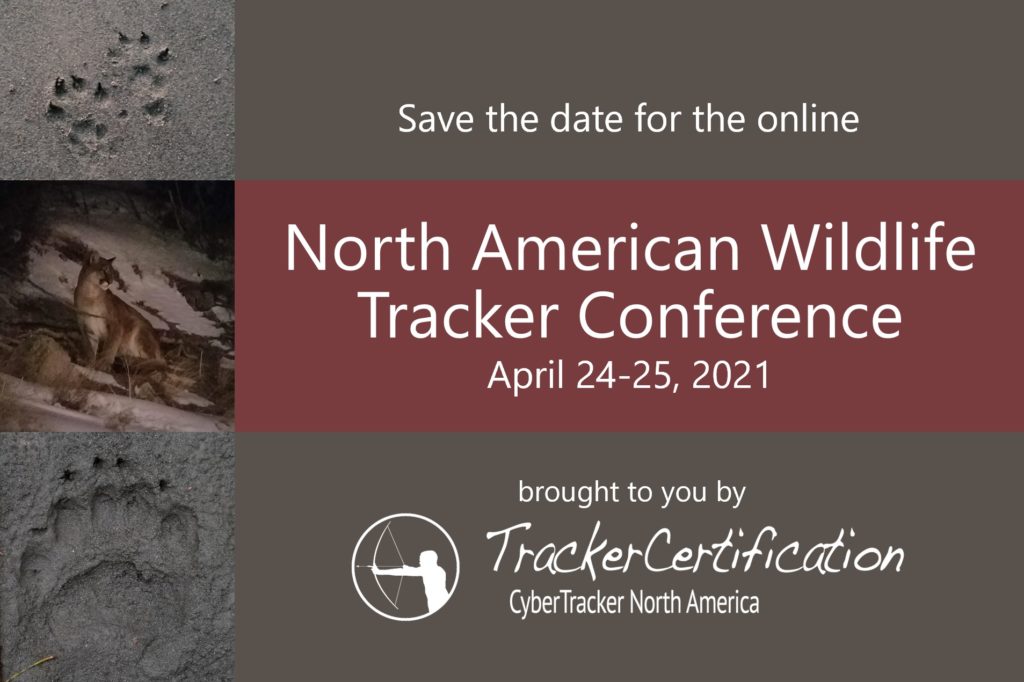 CyberTracker North America invites you to the North American Wildlife Tracker Conference, taking place online on April 24-25, 2021. The conference will showcase how professional trackers are applying tracking across the continent and around the world, the status of the tracker certification program in North America, and explorations of wildlife tracking as a practice and a skill- and where it can take you. All are welcome, no matter your level of tracking experience.
The conference will feature:
Presentations from all of CyberTracker North America's Evaluators, plus additional CyberTracker-certified working professionals.
Opportunities to connect with other participants before, during and after the conference through a message board, direct messaging and online meet-ups.
Presentation recordings available on-demand for several months after the conference event.
Check our Conference Page on the website, including the conference schedule and speaker profiles coming in late February. Or sign up for our mailing list (or update your subscription preferences) to be among the first to receive all of our conference updates.
---
Registration opens March 1st